Our Anna Nagar Chess Academy has been doing services for more than 10 years. We prepare students to play competitive tournaments at various levels.
Coaching is given in three levels-Beginners, Intermediate & Advanced levels. Tournaments are also conducted at the weekends within the club. We send students for competitive tournaments.
During holidays, Chess camps are conducted. In summer camps, we do crash course in chess. Summer camps are conducted at various levels. We supply chess kits & chess materials to them.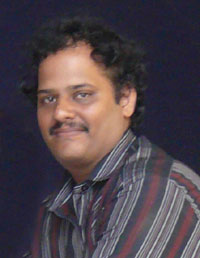 Mr. K.P. Sundar Rajan. MBA
Proprietor, Chess Master
National Arbiter, FIDE Instructor
Anna Nagar Chess Academy conducted I State Level Children's Tournament in the month of February, 2007 Sponsored by Apollo Times. Our academy conducted II State Level Children's Tournament in the month of February 2008 sponsored by Tata Indicom. Our academy has organized another State Level Tournament in the month of December 2009. Our Students had a tournament with Srilankan team in the month of August 2009.
We organize chess tournaments at various levels also. We organize tournaments for other people who want to conduct in name of them. Online coaching is also going to be started soon. If you wish to join, contact us through our mail id.